Mechanical engineering is one of the largest interbranch manufacturing directions at "Topaz" enterprise. 
Engineering production, as well as coordinated work of technological and industrial departments manufacture products that meet the highest custumer demands.
Machine engineering direction possesses big resources can be effectively used in any spheres of cooperation
-Rigging design and manufacturing;
-Designing and manufacturing of non-standard equipment according to the drawings and the customer;
request, including repair work
-Service during warranty and post-warranty periods.
Engineering production is equipped with modern metalworking equipment from companies such as: Shaublin 128, Shaublin 110 (Switzerland), Micromat 9D (Switzerland), Mitsui Seiki 6BD3 (Japan), Mitsui Seiki J6GA (Japan), Maho MH 800C (Switzerland), Maho MH 700C (Switzerland), Hermle UWF721CNC (Germany), Hudr-8P (Switzerland), Dixi 750G (Switzerland), Studer S 40-2 (Switzerland), Napomar RU 125\\/500 (Romania), LS 500X (Japan), Agiecut-100D (Switzerland), Agietron-200C (Switzerland), VR 3A (Japan), Fasv-0 (Czech Republic) milling machine, Epp 1270-30 (Turkey) coordinate breakdown machine, Cnc Ap 4100-160 (Turkey) sheet bender, HAAS ST-10Y(USA)
Billet production:
The availability of hydraulic bending press and guillotine scissors allows cutting and bending parts with length up to 4000 mm
Tool production:
Designing of models of molds, dies, tooling, cutting tools and their manufacturing
Design and manufacture of custom equipment for various purposes:
Design and manufacture of custom equipment for various purposes:Format- sizing machines, smoke generators, presses, test benches, fitness equipment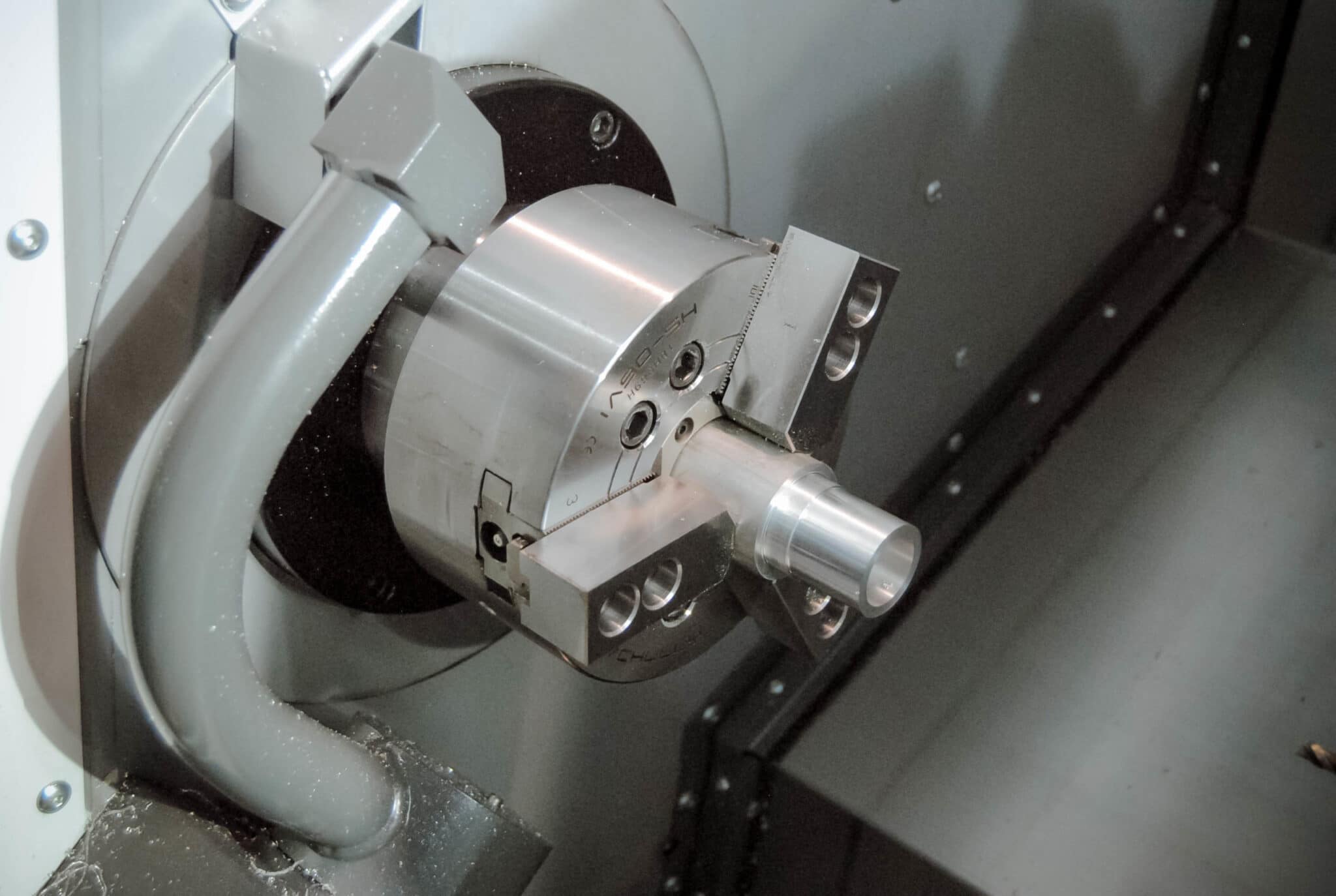 Production of precision mechanics.
CNC equipment allows to reduce the complexity of manufacturing the product in 3-5 times, which leads to a significant reduction in the selling price.
Processing of titanium, titanium and heat-resistant chromium-nickel alloys using the newest cutting tools such as «SANDVIC» and «ISCAR

Parts made of polyfluoroethylene resin and caprolon
CENTRAL FACTORY LABORATORY
The central factory laboratory (CZL) - an important element in the product quality control system of the enterprise. CZL monitors conformity of the quality of raw materials, semi-finished and finished products with the applicable standards and specifications.
The factory has a modern laboratory equiped to:
Provide input control of materials and components.
Control physical and mechanical properties of metals and welded joints.
Perform non-destructive testing of metal structures and parts.
Measurement in inaccessible places, in case of mold manufacturing, with help of the inspection machines ECLIPS, also the input control components.
At the companie S.P. "Topaz" activities the Metrological department is guided by necessary regulatory and procedural documentation (GSI GSS), which provide governing methods of solving problems of metrological support of production preparation. Verification performin, calibration of measuring instruments is carried out in compliance with all requirements of the relevant regulatory documents
The EN ISO 9001-2008 system is introduced at our enterprise. SMK is one of main management instruments, which gives custumer even more confidence since products correspond quality production EN ISO 9001-2008.